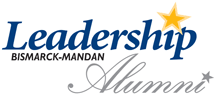 Home » About LBMAA » Meetings »
Meetings
Leadership Bismarck-Mandan Alumni Association (LBMAA)
Board Of Directors Meeting
Minutes
08/19/2013, noon
Chamber
LBMAA
Board of Directors
Meeting Minutes
August 19, 2013
Present: Joel, Jennifer, Tonya, Tim, Susie, TJ, Brad
Secretary Report – approval of June and July meeting minutes – (m/s Bird/Pfaff)
July – add Jen to the list of members present.
Treasurer Report – no report – still issues with Chamber financial software
Committees/Old Business –
· Membership – no change
· Events – Crime Lab – great tour; great discussion; 13-15 people present (the perfect size); expected a bit more hand on demonstration, but still great
· Silent Auction – Tuesday , December 10th
o Additional discussion on forming a committee or co-chairs in place of Chad. Must be organized and willing to commit the time.
o Consensus is to keep the event and possibly remove the raffle sales as to promote LBMAA more and not just ask for money.
o Co-chair request – Susie to send out email using Tonya's notes on duties/time commitment (see below)
§ Jen to assist with co-chair if no other volunteers from Susie's email
§ Tonya is willing to sit with them, walk through the spreadsheet, other tools, and process for the days before and day of
o Additional fundraising idea is to play Texas Hold'em at the Holiday Mixer. Have five booths where they can obtain a card for a price. The best hand at the end of the night wins half of the money. (Jen).
· LBM – 29 applications!!!!! Selection committee narrowing to 15-18.
· Annual Meeting – September 18th at 4:30pm – Tim and Joel likely not present. Susie send email out on event and on board nominations.
o Robin has prior year agenda to tweak and mock up for nominations and acceptances
o Alcohol – chamber will likely have left over beer and wine – Jen to pick up additional per Susie's headcount and instruction
o Food – Chamber has left over brats and hotdogs we can use. Susie to purchase chips, buns, dessert, and snack food from Central Market.
o Set up – Tonya and Jen
o Grill masters – TJ/Brad
New business
· 2014 is the 25th Anniversary of LBM!!!!
o Do a special cake at graduation in May?
o Have a separate evening event in May to honor the program?
§ Have a leadership featured speaker? One of each below? Pay an outsider?
· Founders – Connie Sprynsynatyk, George Kaiser, Mike Tomasko, Dick Johnson, Yvonne Krohl…etc?
· Originating Class (1990)
· Distinguished Alumni
· Jen – Updated verbiage on Scholarship Criteria
o Per Jason K and Eric W – add in a question on less than 15 EEs (up from 10) and add in affirmation of ER not being able to pay?
o Discussion and approval by board – add question on less than 15 EEs to Small Business, add one more question to both areas "if you are not approved for scholarship would you still accept entrance into the event?" (I.e. can you still pay your own way). Remove the ER affirmation of not being able to pay
§ These will be added to the 2014-2014 LBM applications
· Brad – next T&D Event – B-M City Growth Management info
o Slotted for December, but change to late January with the holiday mixer and Christmas in Dec.
o Brad to coordinate.
Adjourned.